Carles Valverde is a Catalan artist born in 1965 and living in Switzerland for almost 30 years, after a period of several years spent on the island of Mallorca. He trained at the Llotja School of Applied Arts in Barcelona and was inspired by the works of Eduardo Chillida, Richard Serra and Max Bill.
Carles Valverde considers himself a sculptor, but his practices may embrace painting as well. He likes to combine the diversity of parts and the unity of the whole. From monumental pieces in metal to paintings, from drawings to installations: harmony must be found in everything. Minimal and linear forms characterize his universe to the fullest. Defined as a builder of space, the artist remains faithful to his style, described as austere, but also enjoys experimenting with materials and techniques. He offers animated and playful installations that provide an extension in space and time as well as static sculptures.
In Switzerland, his creations can be found at EPFL, Bex & Arts, the Louis Moret Foundation, and in several galleries and private collections. He also participates in exhibitions in Spain, Poland and Germany and, since spring 2018, at the Château de Vullierens.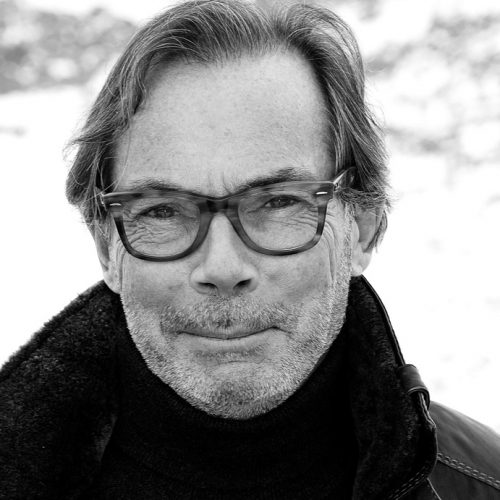 Art runs in Didier Guillon's family: his forefathers include sculptor Alphonse Lamy and collector and art merchant Charles Sedelmeyer. Creating is an irresistible impulse, spurred by his inextinguishable curiosity. He muses through many mediums, such as serigraphy, illustration, cardboard-made or glass sculptures, with a particular fondness for mixed-media installations. Guillon's installations show a committed attention to sustainability: made of eco-friendly materials, a large part of his artwork is destroyed to be recycled after having travelled around the world for solo shows. These exhibitions frequently offer pretexts to scrutinize important contemporary issues, sometimes through a playful lens, calling people to interact, thus making art accessible to both the widest audience and fewer expert connoisseurs.
A Venetian resident for more than a year, Guillon loves his city through and through. A complete care which emerges, among other things, in his desire to work with local artisans. Since 2013, the artist has been deeply fascinated by the precious traditions that make up the identity of Murano glassmaking; he has been producing works of art in collaboration with renowned local master glassmakers ever since. Not only glass: Guillon's latest creations are produced together with local craftsmen. Bronze and brass are the materials which recently brought his research to imagine new shapes, now part of the artist's well-known repertoire. New experiments, then, always faithful to the heritage of Donald Judd and the American Minimalists so dear to Guillon, leading the artist to conceive imposing yet delicate cubist metamorphosis.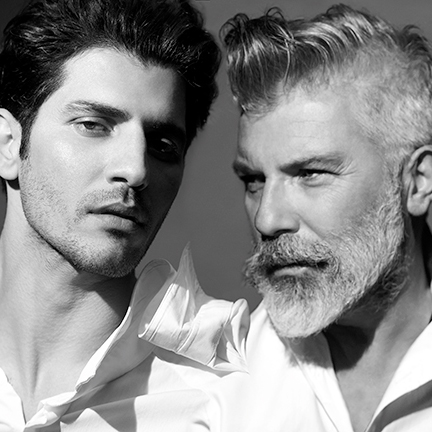 Voyage Within, 2019, was their very first exhibition as an artistic duo, Vangelis Kyris and Anatoli Georgiev have approached costume traditions from around the world in their own unique manner. When the National Historical Museum in Athens entrusted them with the authentic garments of its collection to celebrate the 200th anniversary of the Greek Revolution, the two artists realised their vision by creating a new visual world between photography and embroidery. In recent years their work has been supported by a series of state and private institutions, particularly by the George & Victoria Karelia Foundation, the Anastasios G. Leventis Foundation, the Embassy of Greece in Seoul, the Anthony E. Comninos Foundation, Fondation Valmont, the Embassy of Greece in Sofia, and the Marianna V. Vardinoyannis Foundation. The Museum of ancient Eleutherna in Crete, the Acropolis Museum and the Palazzo Bonvicini in Venice have hosted their exhibitions, while the National Bulgarian Ethnographic Museum in Sofia will host new exhibitions. The mixed media artworks of Kyris and Georgiev combine photography with embroidery to create something truly unique in the contemporary art world. Their portraits in the Acropolis Museum exhibition reference history, ethnography, fashion, and museum treasures. In addition to costume tradition, the artists also employ the theatrical expression of women and men who stand in front of Vangelis Kyris' lens dressed in the authentic garments of past centuries. The portraits are then printed on 100% cotton canvas, where Anatoli Georgiev uses his needle to create subtle details using golden, silver, metal, silk, and cotton threads. Owing to textile art, embroidery now holds a special position among contemporary art forms, while in the portraits of Kyris and Georgiev, it dynamically converses with contemporary photography.
Venetian artist Silvano Rubino studied at the Venice Academy of Fine Arts. His path as an artist has led him to work in a variety of disciplines: painting, stage sets, sculpture, photography, installations and video. Combining or separating these various languages, his work is always based on a conceptual approach. His works have been celebrated in many exhibitions the world over, from Venice to New York, Europe to South America. In 2018, he was awarded the Glass in Venice prize by the Veneto Institute of Science, Letters and Arts, for his artistic work with glass.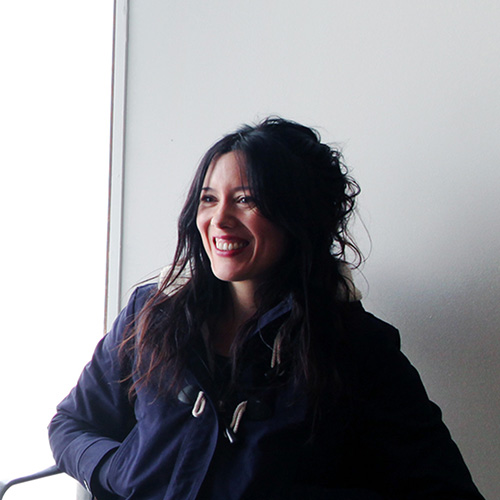 Gayle Chong Kwan is an award-winning British artist whose large-scale photographs, installations, performance, and projects are exhibited nationally and internationally, both in major galleries and in public spaces. Her work is an ongoing investigation of interiority and collaboration, which she explores through immersive constructed environments and immanent activities, often working with communities, archives, waste materials, and ecological issues. Gayle Chong Kwan is represented by Alberta Pane Gallery (Paris and Venice).
In the context of the exhibition, Fondation Valmont is entirely dedicating the room 5 to Gayle with the site-specific installation Atlantis. This artwork represents the mythical landscape as a city created and carved out of semi-opaque, used, plastic food packaging, collected from people who live in London, and links to concerns about waste and the environment.
Isao is a Catalan artist inspired by Japanese calligraphy and Japan – his mother's native country. Paintings, sculptures, illustrations, installations, animations… With very little, the lines, blocks of colour and balance in his compositions allow him to express his fascination with nature, which he represents in kaleidoscopic fashion. This well-travelled artist, who constantly strives for regeneration, has launched a number of projects that are stamped with his touch and personality.
American Stephanie Blake lives in Paris and is an illustrator and author of children's books.
In 2002 she created Simon Super Rabbit, published by l'École des Loisirs and translated into numerous languages, before being adapted into a cartoon in 2016.
Since 2018, Stephanie Blake has been creating clay sculptures that she immortalises in bronze, Indian ink sketches on Japanese paper, and large coloured canvases. Beneath their crude, naive and spontaneous exteriors, Stephanie Blake's works paradoxically reveal a delicate, poetic… even obvious side.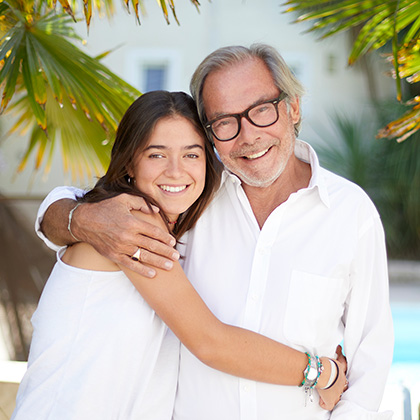 Didier Guillon comes from a long line of artists and collectors, whence the irresistible compulsion that has always inspired him to create, fostered by his insatiable curiosity and energy. He explores a wide variety of techniques, ranging from silk-screening printing, drawing, cardboard and glass sculptures to large-scale installations. His artistic work allows him to reflect on important topics.
In the Guillon family, art is a family story.
From an early age Valentine inspired her father, as in the story of Ivo the gorilla, which became one of the artist's icons.
For Peter Pan. La nécessité du rêve, Didier challenges his youngest daughter, sharing with her his perception of Peter Pan and leaving space to the teenager's imagination.
The Guillon combo exchanges under Didier's impulsion. Valentine brings her young touch to the sequence of images.... giving birth to an imaginary world, yet so real.
Father and daughter are on the same wavelength to create Blessing in Disguise.