Meet the Artists
We bring together emotion, passion and art under one motto: When Art meets Beauty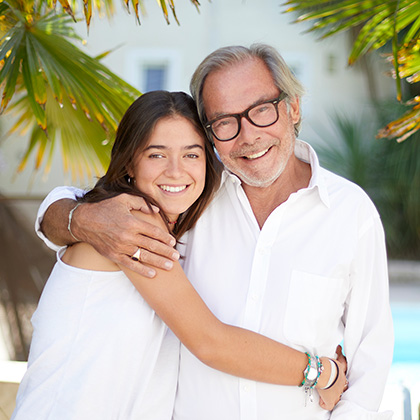 Didier Guillon comes from a long line of artists and collectors, whence the irresistible compulsion that has always inspired him to create, fostered by his insatiable curiosity and energy. He explores a wide variety of techniques, ranging from silk-screening printing, drawing, cardboard and glass sculptures to large-scale installations. His artistic work allows him to reflect on important topics.
In the Guillon family, art is a family story.
From an early age Valentine inspired her father, as in the story of Ivo the gorilla, which became one of the artist's icons.
For Peter Pan. La nécessité du rêve, Didier challenges his youngest daughter, sharing with her his perception of Peter Pan and leaving space to the teenager's imagination.
The Guillon combo exchanges under Didier's impulsion. Valentine brings her young touch to the sequence of images.... giving birth to an imaginary world, yet so real.
Father and daughter are on the same wavelength to create Blessing in Disguise.
Isao is a Catalan artist inspired by Japanese calligraphy and Japan – his mother's native country. Paintings, sculptures, illustrations, installations, animations… With very little, the lines, blocks of colour and balance in his compositions allow him to express his fascination with nature, which he represents in kaleidoscopic fashion. This well-travelled artist, who constantly strives for regeneration, has launched a number of projects that are stamped with his touch and personality.
American Stephanie Blake lives in Paris and is an illustrator and author of children's books.
In 2002 she created Simon Super Rabbit, published by l'École des Loisirs and translated into numerous languages, before being adapted into a cartoon in 2016.
Since 2018, Stephanie Blake has been creating clay sculptures that she immortalises in bronze, Indian ink sketches on Japanese paper, and large coloured canvases. Beneath their crude, naive and spontaneous exteriors, Stephanie Blake's works paradoxically reveal a delicate, poetic… even obvious side.
Venetian artist Silvano Rubino studied at the Venice Academy of Fine Arts. His path as an artist has led him to work in a variety of disciplines: painting, stage sets, sculpture, photography, installations and video. Combining or separating these various languages, his work is always based on a conceptual approach. His works have been celebrated in many exhibitions the world over, from Venice to New York, Europe to South America. In 2018, he was awarded the Glass in Venice prize by the Veneto Institute of Science, Letters and Arts, for his artistic work with glass.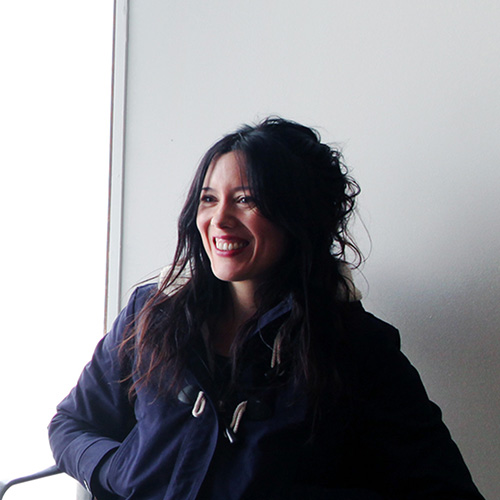 Gayle Chong Kwan is an award-winning British artist whose large-scale photographs, installations, performance, and projects are exhibited nationally and internationally, both in major galleries and in public spaces. Her work is an ongoing investigation of interiority and collaboration, which she explores through immersive constructed environments and immanent activities, often working with communities, archives, waste materials, and ecological issues. Gayle Chong Kwan is represented by Alberta Pane Gallery (Paris and Venice).
In the context of the exhibition, Fondation Valmont is entirely dedicating the room 5 to Gayle with the site-specific installation Atlantis. This artwork represents the mythical landscape as a city created and carved out of semi-opaque, used, plastic food packaging, collected from people who live in London, and links to concerns about waste and the environment.